Age name:
The Lost Stonehenge
Date of inspection:
2013-01-06
Inspection level:
1 and 2
Age version:
2012-12-16
Creator:
Karkadann
Introduction and initial thoughts:
The Lost Stonehenge is a medium sized age, consisting of various floating "islands" of rock, covered by grassy soil.
On the biggest of these "islands", a complete version of the stone circles of Stonehenge can be found.
A blue sun shines from above and casts long, eerie shadows.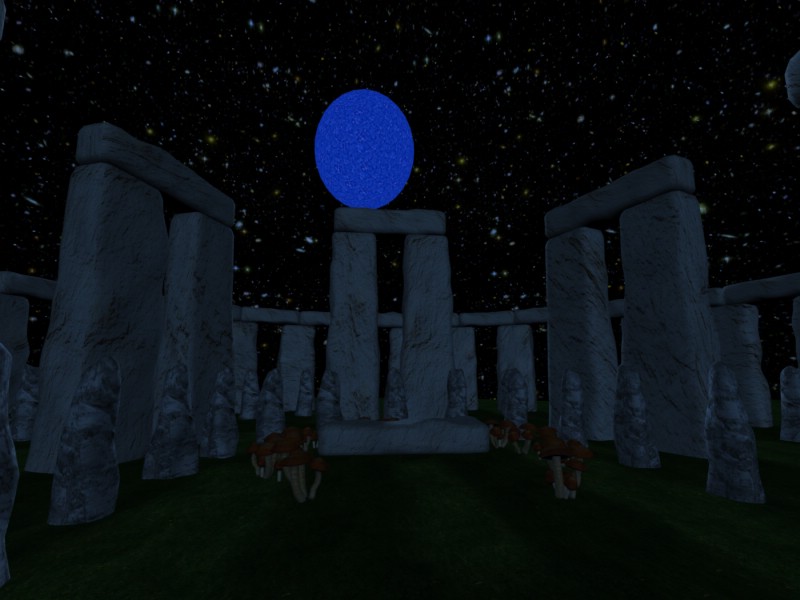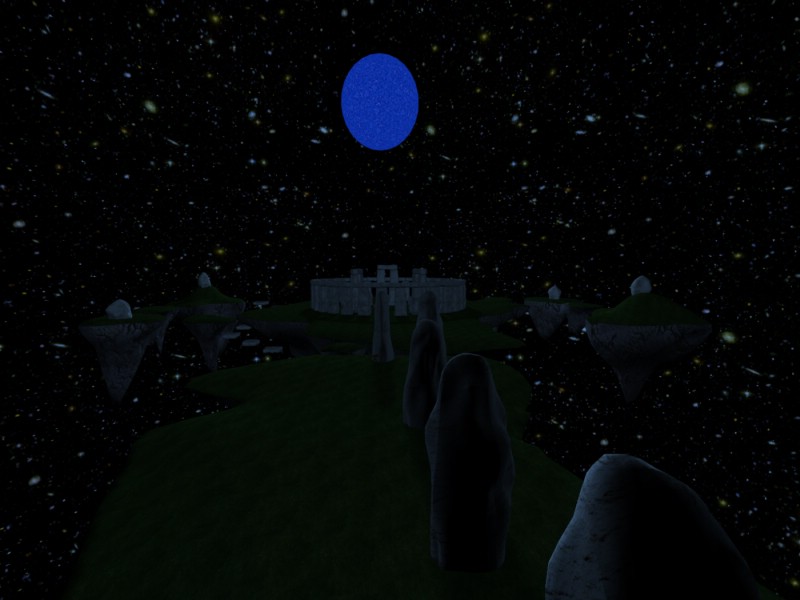 Detailed analysis:
A beautiful, mystic music can be heard when entering the age. It fits the age great – one problem is, that the loop is interrupted for some seconds.
There are 2 possible solutions that come to my mind: Either make a longer break between the loops, or cut the file in a sound editing program to make the loop seamless.
Another small problem: the music seems to be a 3D sound, emitted by a sound emitter just above the central altar of the stone circle. I suggest changing the sound, so it no longer is 3D (unless the music is supposed to be emitted by the altar).
The cones in the cave beyond the stone circle don´t emit any sounds.
The footsteps are working well, but on stone surfaces there is the wrong sound (grass).
One of the most beautiful parts of the age is the great skybox, with all those stars and galaxies – it is slightly distorted in some places, though.
The second star layer is a really great idea, though it is subtle, it improves the looks of the sky a lot.
The textures are good, especially the texture animation on the blue sun, which is my personal favourite.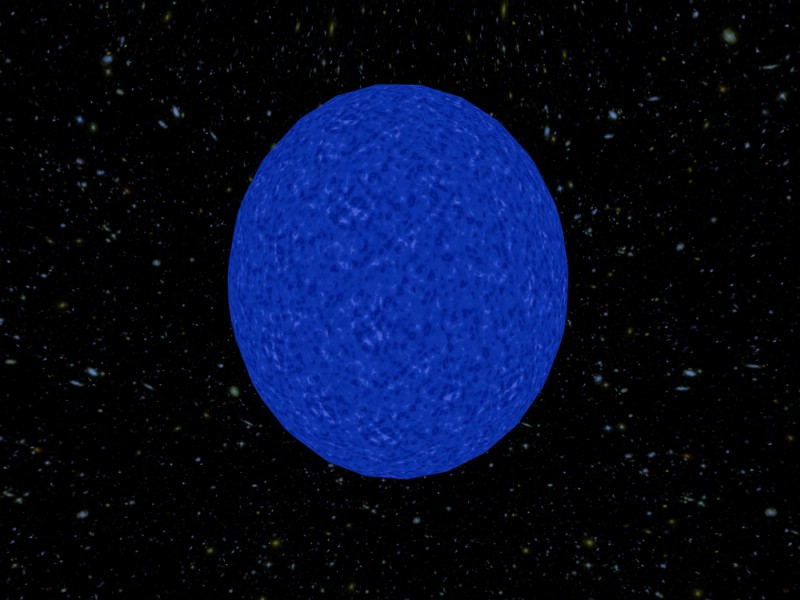 In the cave, some parts of the textures on the walls are blurry, some textures on the stone pillars are distorted and/or tilted by 90 degrees.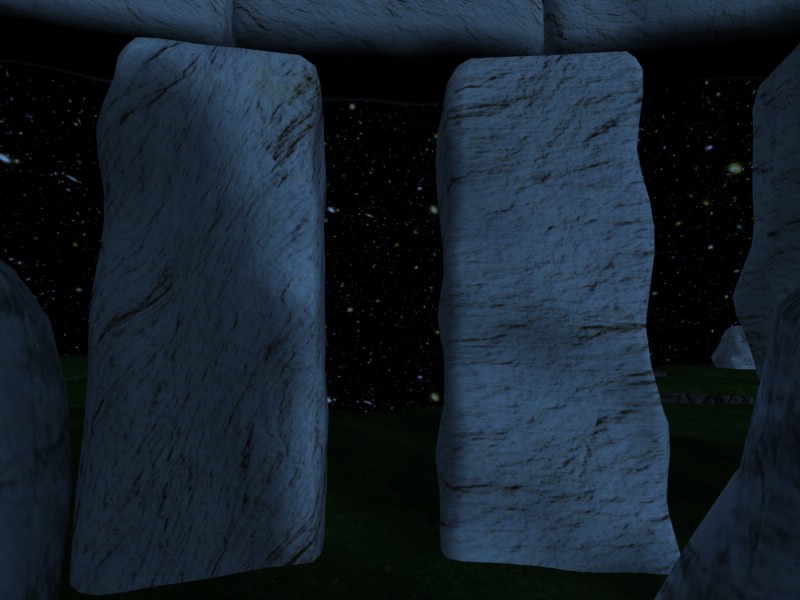 The shadows are marvellous and add a lot to the mood of the age!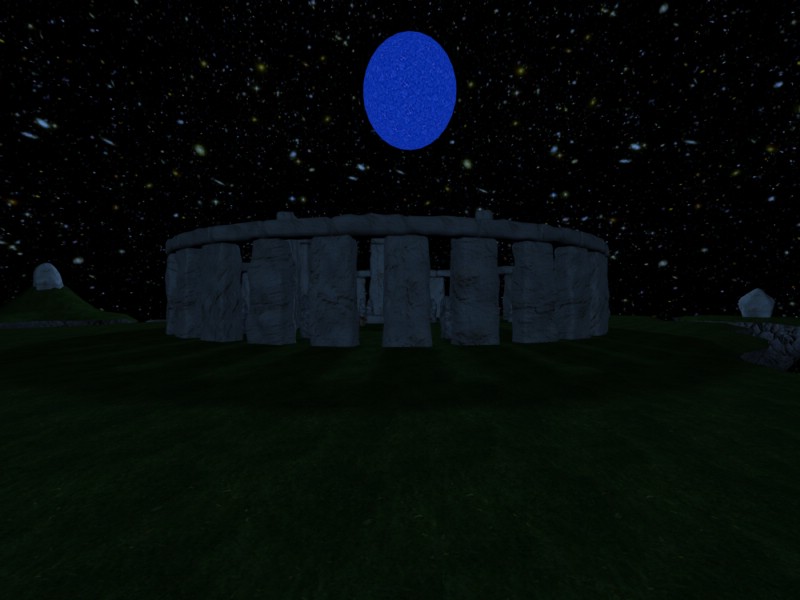 I love the terrain, it is smooth and interesting. The floating structures are a nice idea and make the place very special.
The camera in 3rd person seems fine mostly, apart from 2 spots when jumping down the floating "step stones" to reach the cave.
I love the overall mood of the age. Its atmospheric and esoteric at the same time.
The idea of adding the light bulb made me chuckle, that´s what I call "applied physics"!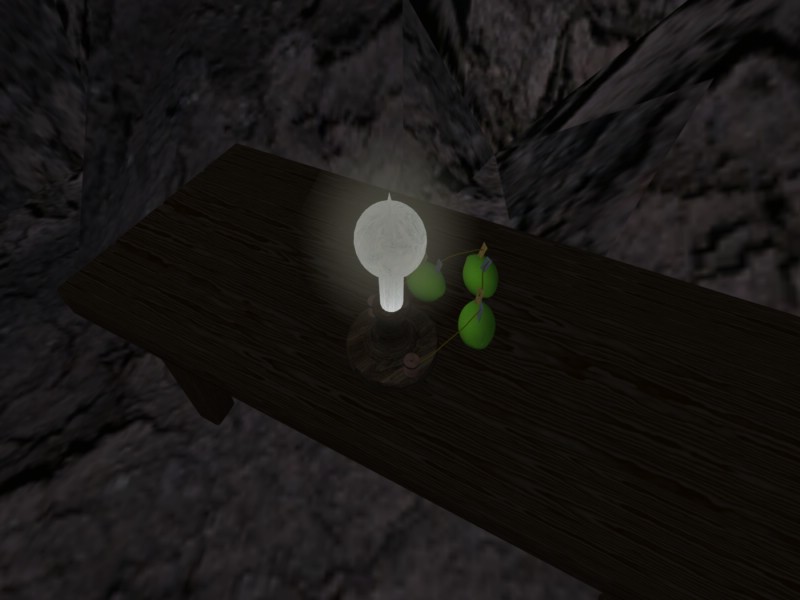 Overall impression:
The Lost Stonehenge is a well done age with some minor flaws, which don´t disturb the overall feeling of the age. One thing I miss is a storyline, I'd like to know, what this place is, who wrote it and how it was found, for example.
Some more work, and the age will be one of the finest examples of fan content!